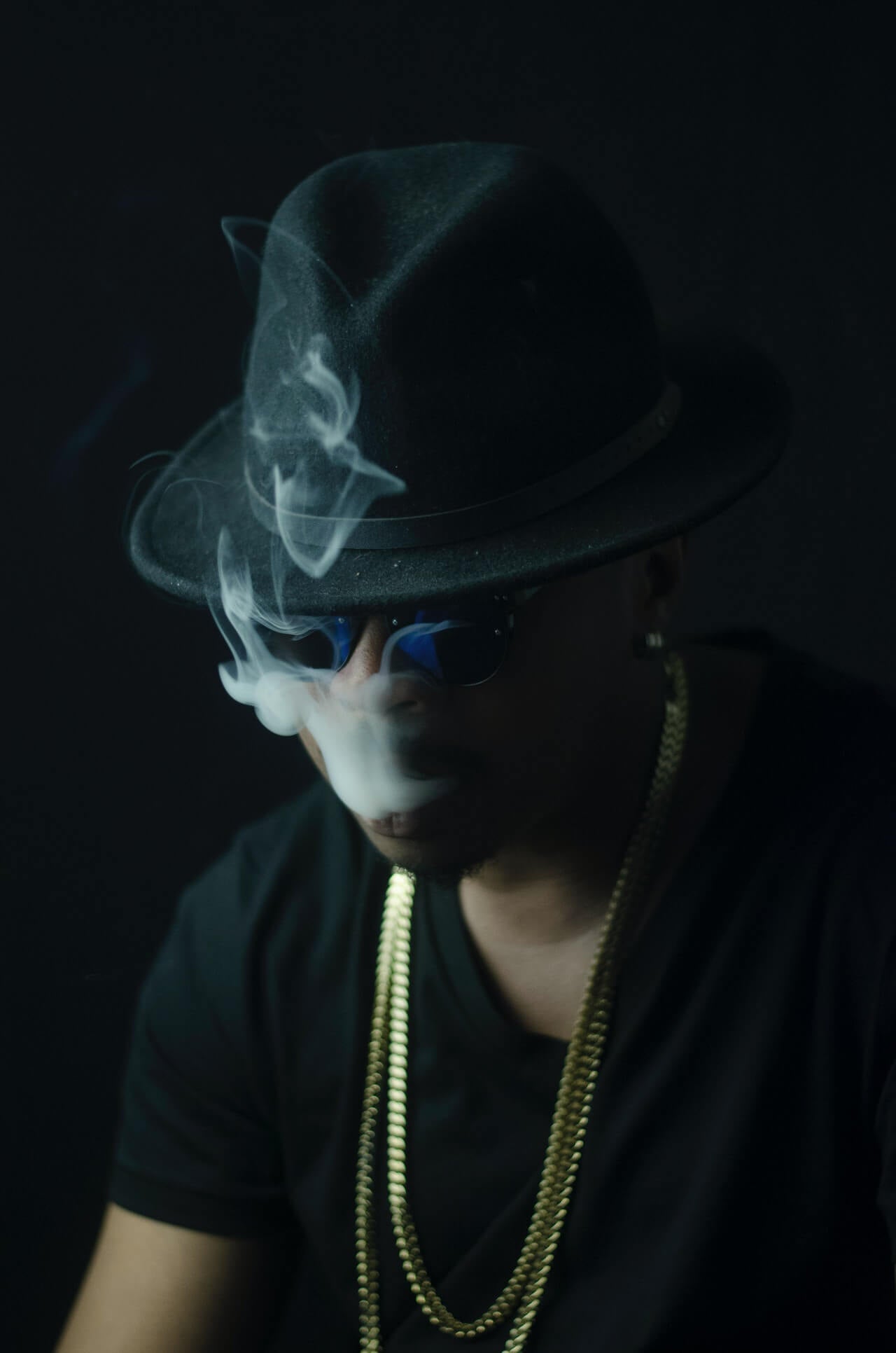 A Gentleman's Guide to Chains - The Best Chain For Men in 2020
Put aside your notion of men's chains in the sense of 1970s disco or 1980s Mr. T. Today's looks for men provide a much more subtle way of wearing a necklace.
Once only a sign of machismo, the new way of wearing neck jewelry for men compliments any look or style as the selection of options has grown. Like a statement necktie, the right chain rounds out a look, providing a single accessory to enhance the look and tie together the pieces.
Like wine pairing with a gourmet meal, for a men's chain to work with each look, you must choose appropriately. This takes into account the chain's metal, length, width, and style. Additionally, your own build and height should be taken into account when choosing the right chain. The best chain for men in 2020 varies by the man.
Chain Lengths and Clothing
Chain length contributes to the cohesiveness of the look and style. It needs to match the shirt type and neckline. Men's chains typically range in length from 16 inches to 24 inches. Pendants and charms look better on a longer chain.
16 to 18 inches: Choker-style / tailored look that falls around the neck base. This means they show above any low collar shirt allowing people to view the entire necklace.

20 to 24 inches: Mid-length chains such as these provide the most common lengths among men's chains. A longer length contributes to a more casual, laid back look.

26 to 32 inches: These long chains are less common, and typically fall below the chest. These lengths look best without a pendant or charm.
Chain Widths/Thickness and Clothing
Chain widths typically range from 3mm to 20mm. To conceive of those measurements, take a look at a headphone wire to envision the width of a 2 mm chain. A 6 mm chain equals about the width of a pencil. Going up to widths around 10-20mm, you can imagine the Classic Cuban Chain. Most rapper's chains fall between these widths.
Choosing thinner chains can compliment a more formal look, like a button-down dress shirt. Thicker widths is a bolder choice that looks great with casual wear like T-shirts and hoodies.
Your Build and Men's Chains
Your height, weight, and build also influence the chain you choose. A taller man will have an easier time carrying off a long chain. A heavier or more muscular man requires a thicker chain to complement their build. The length of chain also becomes important with weight as a longer chain looks best with a bulkier build. Men with a slim build should choose a smaller chain width chain. Proportion matters.
Fashion Rules that Weren't Meant to Be Broken
Typically, you should keep the chain metal matching with any other accessories you wear, your watch included. Gold with gold; silver with silver. Mixing and matching metal colors is generally advised against in the fashion world.
Although rappers popularize certain fashion looks and the urban wear look remains all the rage, we always advise to consider your buying reasons. Looking for an everyday wear piece? Go for something thinner and lowkey. Going out to a party? Maybe consider a bolder piece, in the 10-20mm range. And leave the super thick, long gold chains to hip hop rappers. What Biggie Smalls wore, few men could pull off. He was in a class by himself.
With respect to white gold or silver colored chains, you can wear these with nearly any outfit. Like black, it goes with everything. These metals are best paired with olive green, navy blue, and grey. 
You can also use a pendant or charm as a statement of personality, however just like with chains, consider where you'll be wearing it. In an office environment, a chain by itself works best. Save the pendants for casual wear and weekends.
Time to Shop
Now you know how to choose the ideal look for yourself or to shop for your favorite fella's birthday or holiday gift. Your choice of metals and designs should complement their personality, style, and build to provide a look that goes with their every occasion.
With all the varieties of metal types, styles, and sizes, the world of jewelry is your playground. Find what works best for you, and don't be afraid to try something new or switch up your style!
If you're into hip hop or streetwear, choosing the most trendy styled chains starts with us at
Ice Mob
. We're focused on fashion first, so you can rest assured knowing every piece we offer will bring out the absolute best in your style.