Article: How To Choose and Style Like a Bad A$$ With a White Gold Chain?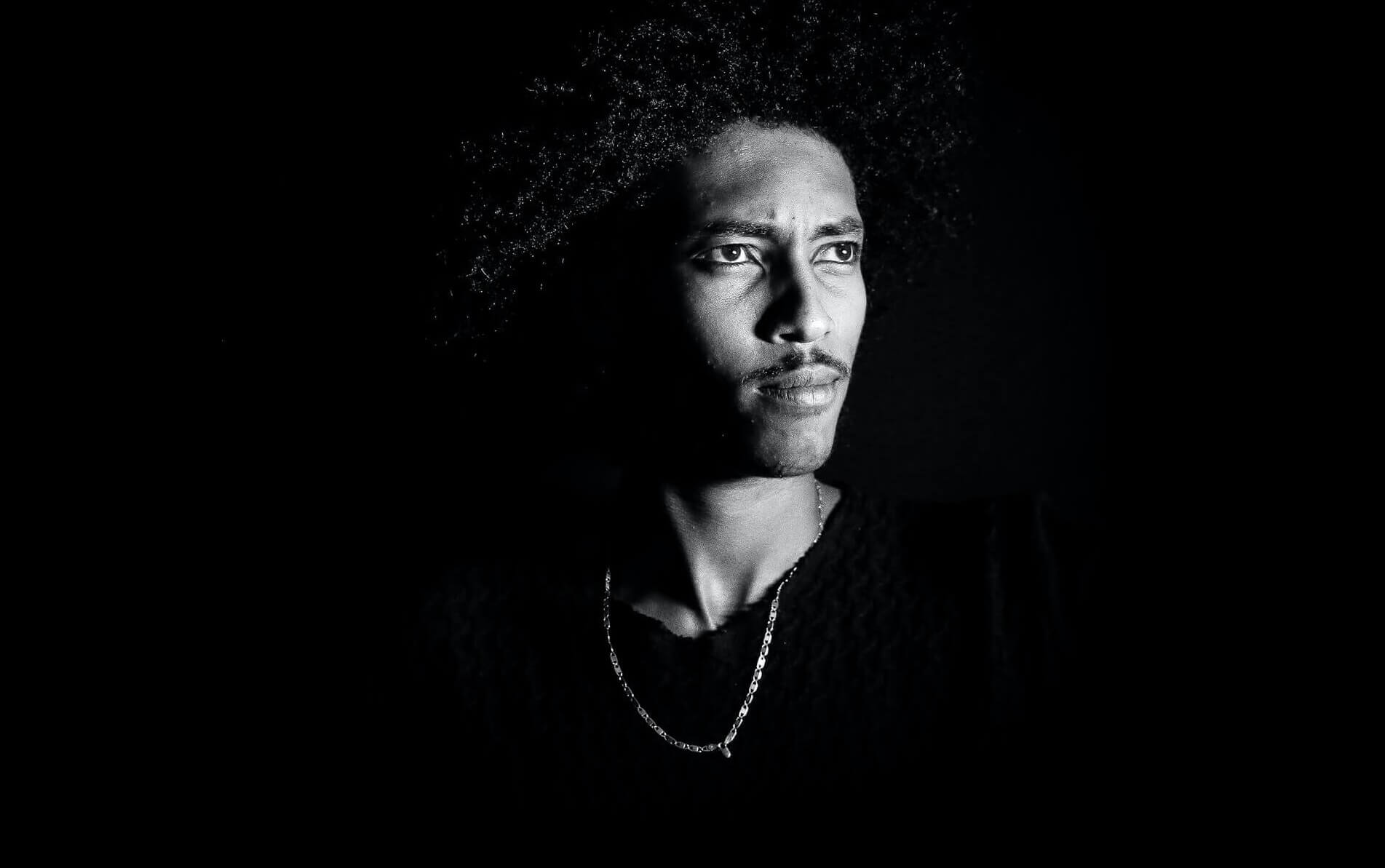 How To Choose and Style Like a Bad A$$ With a White Gold Chain?
What do rapper Kanye West, actor Johnny Depp, and model Michael Lockley have in common? All three exhibit an innate sense of style that includes the ability to style an outfit with a white gold chain correctly.
Among men's jewelry, the white gold chain stands as one of the oldest and most coveted accessories. It dates back to ancient Egypt, where men commonly wore chains. Today, gold chains, especially in white gold, remain a fashion object as they allow an individual to dress up their look, whether it consists of a suit, a t-shirt, and jeans, or khakis with a sport coat.
Sporting the right chain with an outfit can boost your confidence and sense of style. You don't need to be an A-list celebrity to make a white gold chain look good.

Styles of White Gold Chain for Men
Some white gold chains require quite a large investment, but we'll focus on the more affordable, 14k gold chains. You will still be able to choose from a wide range of link styles, including ball, box, Cuban, curb link, Figaro, mariner, rope, and snake. Thinner chains work well with a cross or meaningful pendant.

Ball: Small balls of white gold form a chain with a white gold thread thick chain connecting them - This provides a military look since many armed forces use stainless steel ball chains for their dog tags.

Box: The square links of a box design provide one of the most masculine styles available.

Cable/Cuban: This classic design comes in many variations such as the Miami Cuban, which uses either round or oval links.

Figaro: This classic chain style combines oval or round links of various sizes and shapes to form a chain. The chain typically alternates two round links with one oval.

Franco: A thick chain of Italian design with interwoven V-shaped links.

Herringbone: V-shaped links form a statement piece that needs no pendant or charm.

Rope: Two or more strands of white gold twisted or intertwined to create the appearance of small oval links.
Chain Length and Clothing
The first and most crucial factor to consider is matching the length of the chain with the clothing. The two most vital considerations herein, the material and the shirt type determine where the chain hits the top's neckline. This differs depending on whether the shirt has a button-down or pullover style. You would wear a different chain length with a t-shirt or sweater than with a button-down shirt.
Sweater:

Shorter length chains of 16 inches to 18 inches go well with a sweater. The dressy look of a sweater lends itself to these neck hugging chains. Pair a white gold necklace with a sweater of darker color such as dark grey, black, purple, forest green, or red. The contrast sets the white gold off nicely.

T-shirt

: A t-shirt, regardless of the material used for it, provides an excellent backdrop for longer chains. You can easily pair a chain of up to 24 inches in length with a t-shirt although most men do not wear chains that long. Since t-shirts typically use lighter weight materials such as cotton or silk, the chain does not have to compete with the material. That often happens with sweaters since they use thicker, heavier weight materials such as wool. You can pair a white gold chain with any color of the t-shirt.

Button-Down

: Wear shorter chains, the neck hugging length of 16 to 18 inches, with a button-down shirt of any material. Although, make sure that the buttons on the shirt do not clash with the chain. White, silver, grey, or white gold buttons will complement the chain, but a shirt with black buttons, for example, needs a yellow gold chain.

Tuxedo shirt

: Wearing a chain of any metal with a tuxedo requires careful styling. It would be best if you had a medium length chain of no more than 20 inches. It would help if you paired it with a white or light gray tuxedo shirt with pearl, white, or gray buttons. The tuxedo shirt should feature a plain front. Some have ruffles, and you should avoid these lest you want to look like you used a time machine and travelled from the 1970s.

TLDR: The longer the length of the chain, the more casual you look. Keep lengths short for formal outfits
An Affordable Start
Forgo the Mr T look of multiple chains. Invest in a few medium to high quality white gold chains of mid-length with a minimalist chain link style. You need to test the waters so to speak and ensure that this look works for you.

The White Gold Chain and Your Personality
It would be best if you matched the chain to your personality. A more reserved man, career man, or man of means would typically choose the more understated look. A classic rope chain style would match almost all outfits. It would look good with a casual t-shirt and shorts as well as with a suit.
Those with a more outrageous personality can wear thicker chains or the more extensive links. These typically complement bold looks. Perhaps a wide cuban chain, or even a white gold diamond chain. Worn correctly, they can look classy, not tacky. You need your personality to match the chain as well as your outfit.
Your Chain and Your Face Shape
When investing in your white gold chain, you must also consider your face shape. Whether you have a round, oblong, square, or heart-shaped, face matters. Here are some of our suggestions:
Round face:

Choose a longer chain that will create a V-shape when you wear it. This helps seemingly lengthen your face—typical lengths of these range from 20 to 24 inches.

Oblong/long face:

Choose a shorter chain such as a neck hugging choker. This draws attention to your neck and seemingly adds fullness to your face. These chains measure less than 20 inches in length.

Heart-shaped face:

The lucky heart-shaped face can wear any length of chain, just as people with it can wear any length of hair cut and still look good. As long as it works with your personality and outfit, the face shape can even wear the long bling chains of 25 to 30 inches.
We highly suggest you check us out at Ice Mob if you're looking for affordable white gold pieces. Our 3mm Rope Chain in White Gold is a particularly good choice if you're looking for something versatile. A white gold chain is a timeless classic - and for good reason. Even if you don't choose to buy from us, you should still get one elsewhere! White gold chains are truly a must-have for every man's wardrobe.